About Us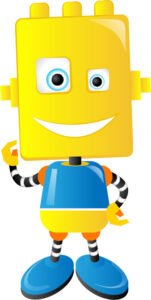 The IntelliBricks Guarantee!
Mission statement
Our mission at IntelliBricks is to raise the overall awareness and adeptness of today's children in the realms of technology and engineering through hands-on activities. Creating self-coded, machine-based projects using teamwork and cooperation, our goal is to introduce students to the basic STEM concepts necessary to adapt to the future's technological advances while teaching the real-world social skills they will need to succeed and thrive.
Our Background & Ideology
IntelliBricks is a female-founded growing entrepreneurship conducting STEM enrichment classes. With the world being increasingly more dependent and focused on technology, we at IntelliBricks believe knowledge of the STEM subjects and skill sets are more important for today's children than ever before.
The effects of technology and engineering on our lives are quickly and progressively becoming more widespread and ubiquitous. In addition to the traditional STEM fields, we are now already using STEM concepts in ways that previous generations never dreamt of – from the medical field to deep sea exploration, from marketing and design to agriculture and construction. In the future, as more and more careers as well as our everyday lives become more technologically integrated, basic STEM knowledge will be more integral than ever to nearly all realms of life.
As the first generation of children growing up with such ubiquitous technology, today's students are offered few child-friendly choices for learning about programming and engineering, which have previously been seen as subjects too complex for children. However, by creating hands-on learning experiences with programs that teach the basic concepts behind science, math, engineering, and coding, we are preparing students for the future with knowledge that will be adaptable to whichever technological advances take hold at any given time.
Currently there is a factor of intimidation for many students when facing science and math, which the national educational system has had a difficult time linking to the real world. However, by introducing STEM at a very young age with hand-on activities, real-world results, and plenty of socialization, IntelliBricks classes play a major role in widening students' comfort zones in dealing with STEM in higher grades as well as sowing a seed of interest in STEM in their everyday lives.
As IntelliBricks grows and evolves, we plan to introduce more courses to add to a well-rounded, 21st century education, such as public speaking and art. In the same vein as our STEM-based classes, we hope to encourage students to explore new ideas, learn strong and healthy social skills, and to continue building confidence and inquisitiveness in new and unknown areas of study.